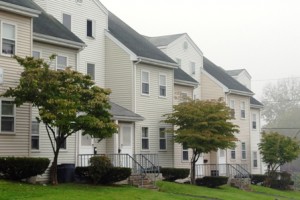 Located in the upper westside neighborhood of Pittsfield.  McGill Court was built in 1988 and  consists of  3 bedroom town house style family homes. One of the homes is handicapped accessible. Located near Crosby Elementary School and Conte Elementary School as well as downtown shopping.
Utilities are not included in the rent; they are the responsibility of the tenant.
McGill Court
255 Columbus Avenue
Pittsfield MA, 01201
Get directions to McGill Court.
Building maintenance is available 24 hours a day by calling: (413) 443-7100