Serving the the city of Pittsfield in the Berkshire mountains of Western Massachusetts, the Pittsfield Housing Authority (PHA) is established to provide the community with fair equal housing opportunities. For over 60 years the PHA has helped families and individuals obtain housing. The Authority has constantly worked both to provide additional housing opportunities and to make it easier for the community to use our services. This goal is accomplished through the administration of two main housing efforts.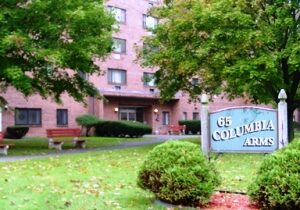 PHA owns and administers public housing for over 200 families and  more than 400 individual tenants. Our Public Housing Developments are designed to be a vital asset to our community. The units are affordable  to the people we serve.
THE SECTION 8 (HOUSING CHOICE VOUCHER PROGRAM) WAITING LIST IS OPEN
This federally funded program provides assistance for program participants renting other properties owned by private individuals. PHA administers this HUD program locally which includes inspecting each apartment before a tenant moves in to assure that standards are met.