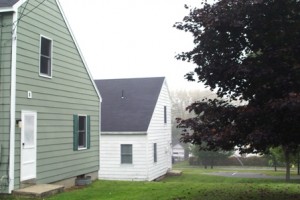 Christopher Arms townhouses consist of 24 family units in the upper west side neighborhood. Built in 1980, the two story duplexes offer on-site parking and includes two handicapped accessible apartments.  Each apartment feature an ample dining area in the eat in kitchen.
The family units are two or three bedrooms each.  Stove and refrigerator are supplied.  Utilities are not included.
Christopher Arms
362 Columbus Avenue
Pittsfield, MA 01201
Get directions to Christopher Arms.
Building maintenance is available 24 hours a day by calling: (413) 443-7100